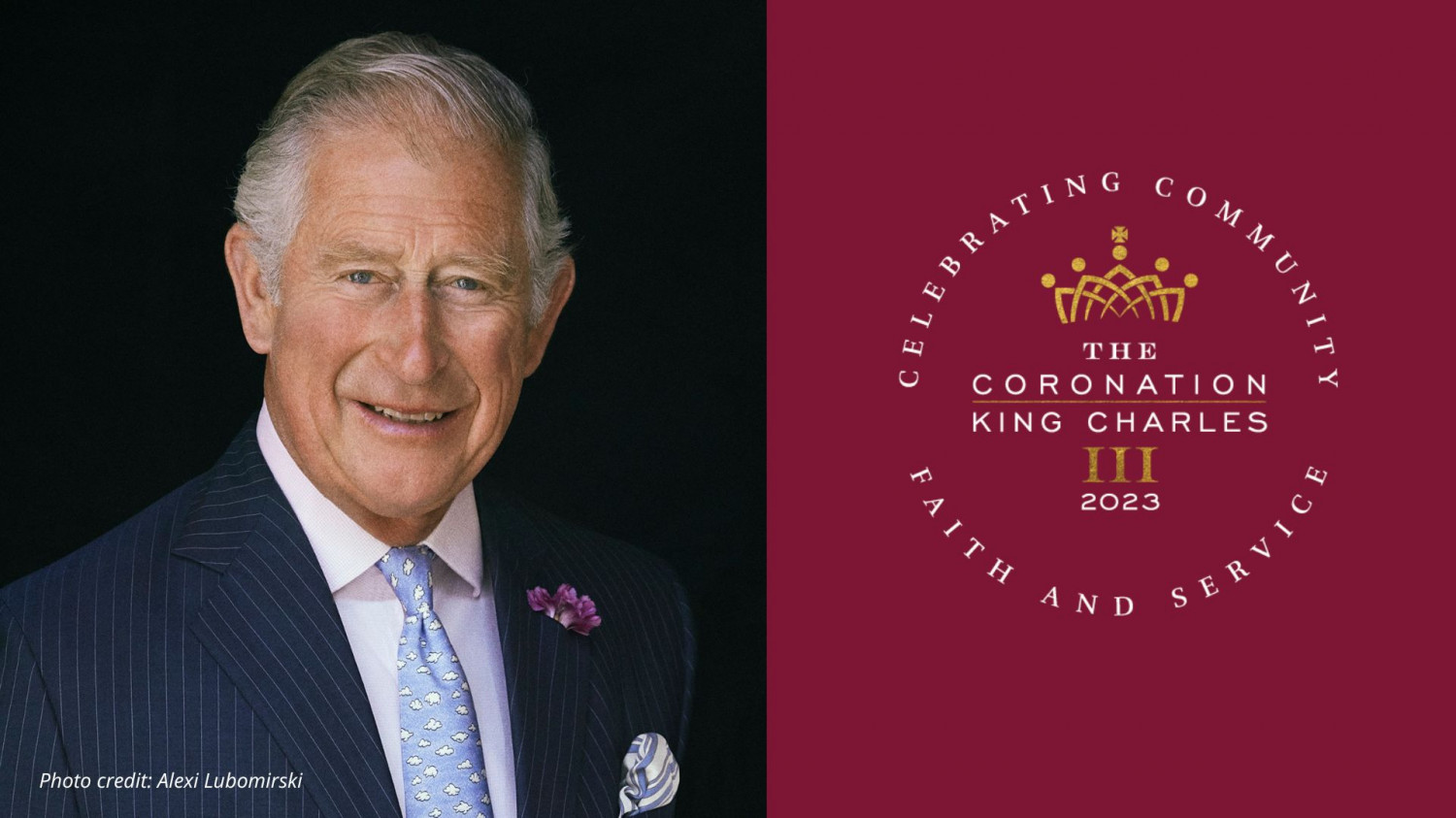 The Coronation of King Charles III is a historic moment in the life of our nation.
Building on themes of community, faith, and service, the Coronation weekend (May 6 to 8 May) will be a celebratory moment, a chance for people to come together and for churches to share an invitational message about the Christian faith.
The Royal Family has announced plans for a special weekend of activities that will include shared community lunches and activities to help inspire community spirit.

The full timetable is as follows:
Engaging with the Coronation
How and when churches may wish to engage with these events can be very flexible. Aware of how stretched people and resources can be at this time, you are invited to think creatively about how to respond if you wish.
To help, the national church has now launched a range of resources to help churches, parishes, families, and schools, to mark this landmark occasion in the life of our nation.
We outline some of the key resources below or please visit the Church of England website to view them in full.

Liturgical resources for prayer and worship
A booklet containing special prayers and sample orders of service, such as for a special civic Commemoration Service, a Vigil the night before the Coronation, as well as Bible readings for study and reflection, and a prayer for a public screening of the Coronation. All these materials aim to help churches, families, and individuals celebrate the coronation.

Information pack on how to engage
This pack is full of ideas and suggestions for how churches may wish to engage with the various events and opportunities taking place over the Coronation weekend, such as the Big Help Out, and Big Lunch. It includes pastoral and well-being considerations, guidance on flags and bellringing, and a reminder about following volunteering and safeguarding guidance.

Daily prayers for the Coronation
Running from Easter Day (April 9) for the 28 days up to the Coronation, a series of daily themes, reflections and prayers for use by individuals, churches or groups. Available as a printed booklet (bulk orders available), online, by email, and on the Daily Hope Line.

Coronation Champions Awards
Churches might like to think about celebrating local volunteers through 'The Coronation Champions Awards'. Linked closely to The Big Help Out, you can celebrate the amazing contributions volunteers have made in your setting, by nominating a volunteer for a Coronation Champions Award. Nominations must be for volunteers over the age of 14 who may have overcome adversity or discovered creative ways to support their local communities within the last five years Learn more

Publicity materials
A range of adaptable publicity tools and resources carrying the Church of England branding and the official Coronation Emblem released by the Royal Household, for use in your own setting:

Other activities available
Churches may also be interested in being aware of the following outreaches around bell-ringing and singing:
Ring for the King - The Central Council of Church Bell Ringers has initiated an appeal to recruit more ringers to be trained in time to Ring for the King. Learn more

Sing for the King - Sing for the King is an open invitation for all choirs to join in song to celebrate the Coronation of King Charles III with a new anthem by Joanna Forbes L'Estrange. Learn more

Share what you are doing
We would love to know more about what you might be planning. Please consider letting us know by filling out this form.
You can also help people find out about your Coronation services, events, or volunteering work, by listing them on AChurchNearYou.com, using the tag 'coronation'. See how to do this at cofe.io/ListCoronationEvents.