"In 2021, you were not found wanting but giving. And in giving, the prayer is that you receive back all that God desires for you." (Bishop Simon Burton-Jones, Bishop of Tonbridge)
There is no doubt that 2021 has been another tough and challenging year – and now we face a war in Europe and the squeeze on people's living costs. It has been a year of change, of learning, and adapting.
But there is still much to be thankful for.
Our people.
Their commitment.
Their creativity.
And the knowledge that the lives of many people across the communities of the Diocese have been enriched by that commitment.
Read more about have we have worked through this tough year, together

View our digital Report and Account for 2021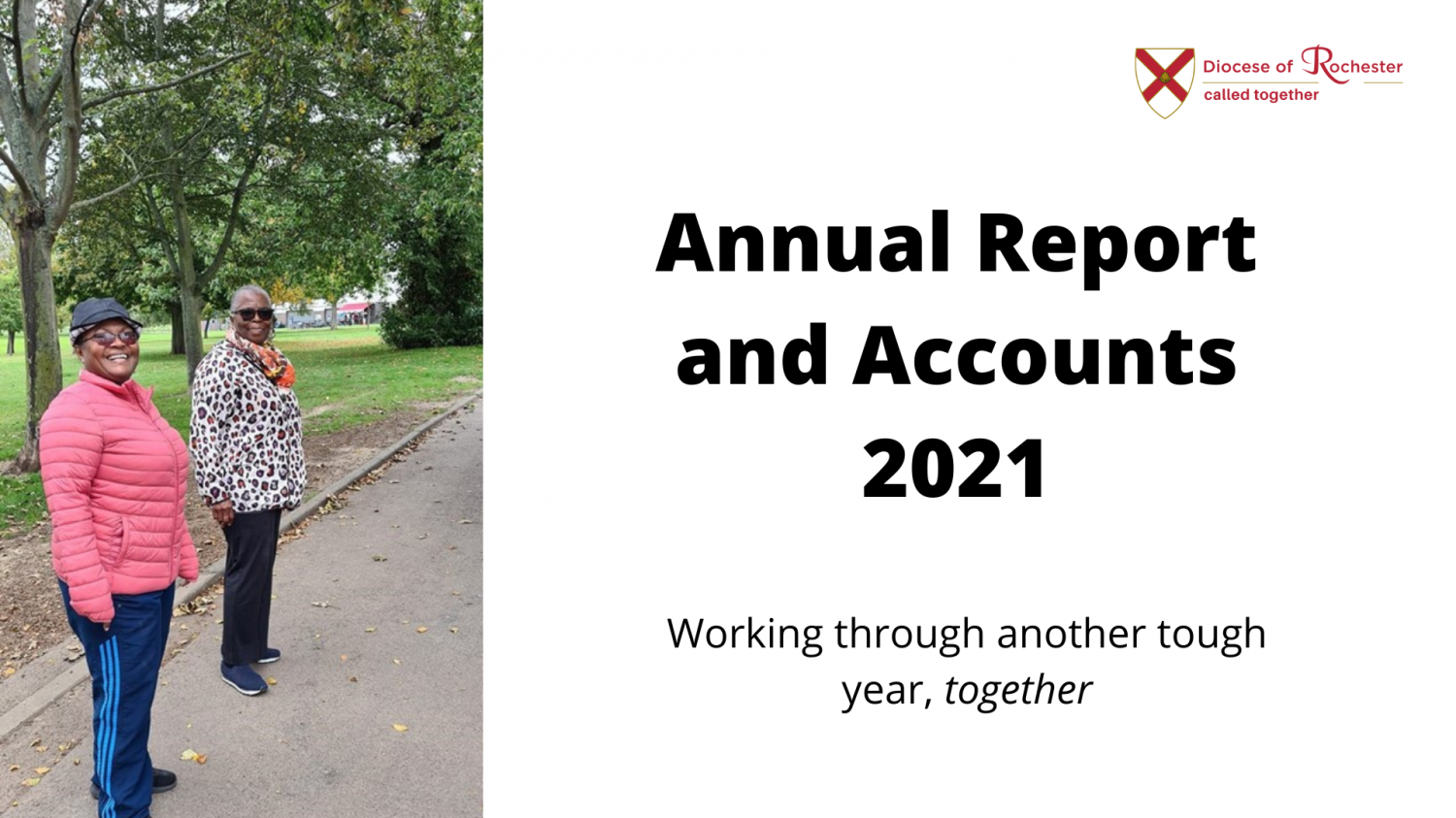 Help share the story
Please feel free to share a link to our Annual Report and Accounts. Additionally, we have the following available:
Printed posters of Our Year in Numbers and Our Finances have been made available to parish representatives at Diocesan Synod, and we are exploring other ways to share them locally. Do look out for them.
For more information, or to be sent a pdf version of the posters to print yourself, please contact Communications at: communications@rochester.anglican.org