Rochester Diocese enjoys flourishing overseas links with the Anglican dioceses of Harare in Zimbabwe, and Kondoa and Mpwapwa in Tanzania. It has a similar, flourishing partnership with the Evangelical Lutheran Church of Estonia.
Through our links with our companion dioceses, we aim to:
support and encourage each other in God's mission,
to learn about each other's history and tradition,
to share our spiritual and material resources and to build strong and lasting friendships, and
to advance the Kingdom of God within our dioceses.
These links are an affirmation that Christians from different cultures and backgrounds share a common heritage of faith and worship.
They provide an opportunity for schools, churches and communities in Rochester Diocese to form enriching relationships with Christians in other parts of the world. These individual connections are all very different and are constantly evolving as more visits take place and relationships increasingly translate into action and joint projects.
Estonia
Here we are linked under the Poorvoo Agreement with the Evangelical Lutheran Church of Estonia, whose practices are in many ways similar to ours. There is an annual clergy conference each January in Estonia that Rochester clergy are warmly invited to join and made very welcome. Winter temperatures can be adventurous, falling to -25C and freezing the sea! As with our other links, there is much mutual enrichment. Memories of half a century of Soviet occupation are only just under the surface. Now Estonia is looking westwards and they deeply value their links with us. We are seeking to increase our parish links there.
On the 19th of January 2016 Bishop James Langstaff of Rochester and Archbishop of Estonia Urmas Viilma have signed a Statement of Intent re-affirming the partnership between Rochester and the Estonian Evangelical Lutheran Church. Please download Statement of Intent in English or Statement of Intent in Estonian for more information.
Harare, Zimbabwe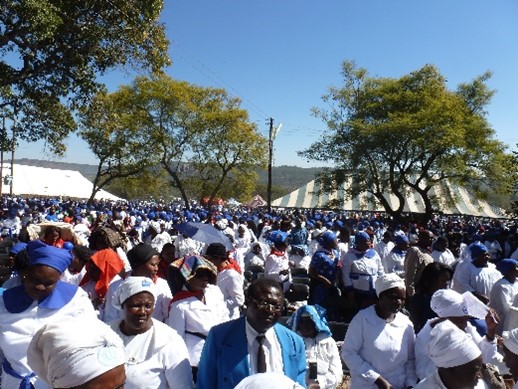 Our Diocesan companionship with the Diocese of Harare (Zimbabwe) dates from 1981, when two friends had become Bishops: Peter Hatendi, of Harare, and Philip Goodrich, Bishop of Tonbridge. Many visitors travelled back and forth, including groups of young people.

When Bishop Peter retired in 1997, his place was taken by Nolbert Kunonga, a friend of the then President Mugabe. Kunonga was opposed to the Diocesan link with Rochester; visits dwindled to a few. Much ungodly activity on his part led to conflict where he closed all church buildings to anyone disloyal to him.

Five years of 'exile' followed as clergy and laity worshipped elsewhere – and grew greatly in numbers! In 2012 Zimbabwe's Supreme Court ruled against Kunonga, ousting him. With great rejoicing the doors of the Cathedral and churches were re-opened, and overseas visitors were officially welcome again.

Chad Gandiya was Bishop 2009-18, his successor is Bishop Farai Mutamiri. The nation has suffered severe economic hardships in recent years, during which it has been a privilege to walk alongside our sisters and brothers there. Parish partnerships are beginning to re-form.

For further information, please contact the Rev Dom de Mattos. harare.cdsg@gmail.com
Kondoa,Tanzania
The Diocese of Kondoa was founded in 2001. The Bishop is Rt. Rev'd. Dr. Given Gaula, who was appointed in May 2012. Bishop Given and his wife, Rev'd Lilian Gaula have visited Rochester on a number of occasions and always inspire churches and individuals to support this fledgling Diocese in a wide variety of projects. Bishop James and Bridget also visit Kondoa as do several groups from churches and schools in Rochester each year.
Mpwapwa, Tanzania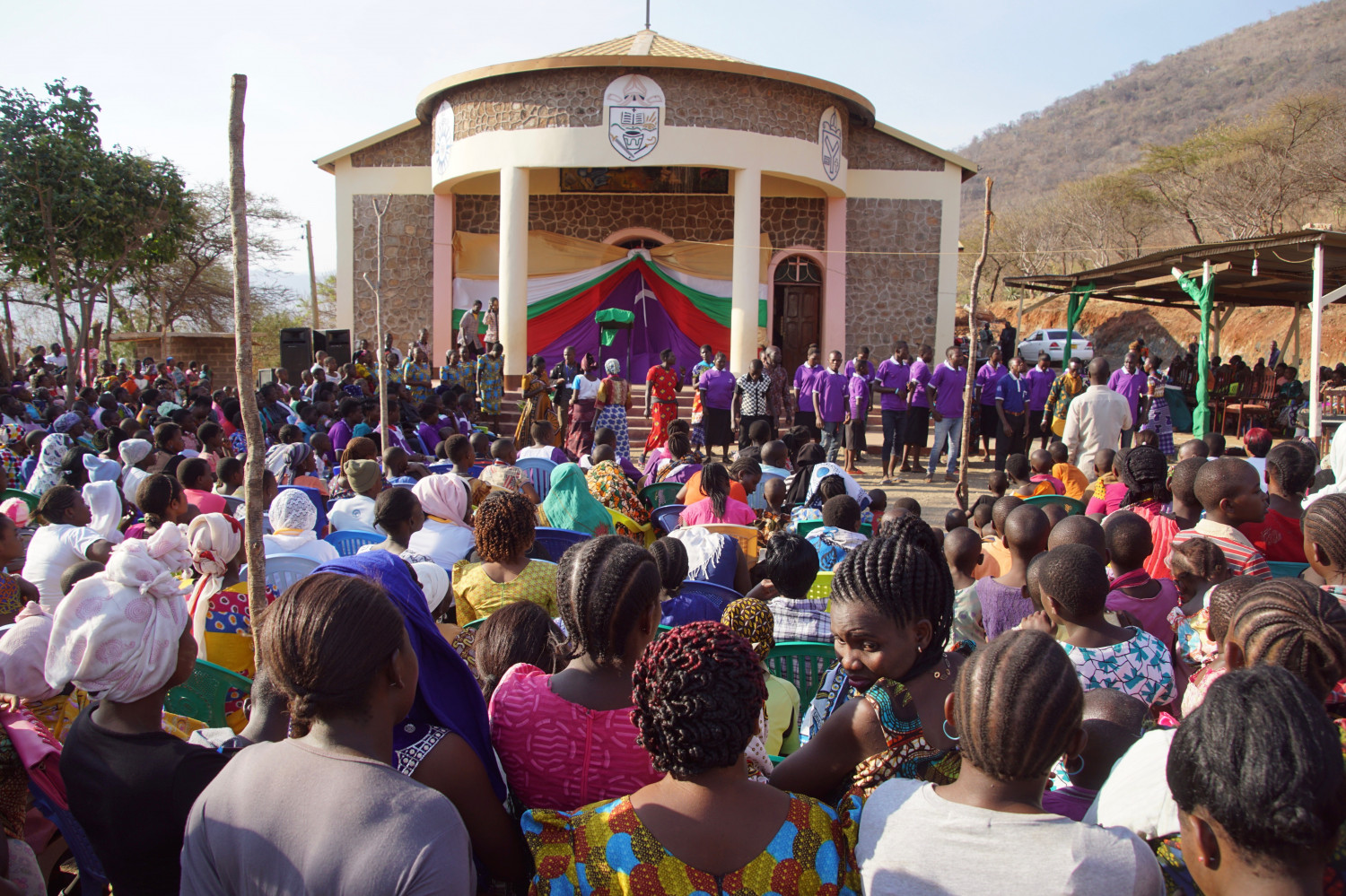 Mpwapwa Diocese, in the central highlands of Tanzania, celebrates its 30th anniversary in 2021. Rochester's link with Mpwapwa was established in 2005, and since then visits between Bishops, parishes, schools, and individuals have deepened our friendships and understanding of each other's culture, history, and walk with God. Mpwapwa welcomes new links and friendships and invites people to spend time with them. Opportunities abound to visit various communities, both Tearfund and Compassion projects, Queen Esther's Boarding School, St Luke's Medical Centre, and the Kiboriani Retreat Centre.
As we get to know one another we can support one another in prayer. WhatsApp, email, and visits help us keep in touch. Recent gifts and donations have helped provide school uniforms for girls, sanitation projects, water harvesting, internet connection, provision of new tires to essential vehicles. Opportunities to be part of the program are wide and varied, and our current links and friendship groups are all very different!
This Diocesan link is overseen by Sylvie and Stephen Barbor who Chair the Mpwapwa Group – where those linked with Mpwapwa are invited to meet together 3 times a year. Click here to view the round-up produced for the last meeting with the latest news from Mpwapwa Diocese.
St Philip's is an Anglican Theological College, located in Mpwapwa Diocese, serving the whole of Tanzania, and is very much part of our Mpwapwa link. The college prepares men and women for lay and ordained ministry, currently offering both residential and online courses up to the Diploma level. Situated close to Kongwa town on the opposite side of the Kiboriani mountain range to Mpwapwa town, it regularly hosts visiting teams from Rochester who enjoy the warm welcome and along the peaceful and beautiful setting of its Westgate Lodge. Friends in Mpwapwa have supported the development of the College and continue to sponsor students (currently fees start at £600pa for a 3-year Diploma course). Click here to view the latest news from St Philip's.
The Mpwapwa Bulletin produced 3 times a year, is mailed out to the "Friends of Mpwapwa". Click here to read the latest edition.
Financial donations are given through Rochester Diocese and are transferred to Mpwapwa and St Philip's regularly, in compliance with Diocesan Guidelines drawn up to give both openness and accountability, and are overseen by the Mpwapwa Group Chairs. click here to download a Donation Form (this is our preferred method of giving for substantial donations) or make an online donation.
Please contact Sylvie & Stephen Barbor at Mpwapwa.cdsg@gmail.com if you would like to receive regular updates by becoming a Friend of Mpwapwa, or find out more about how you, your parish, school, or community could become involved with Mpwapwa or St Philip's.
---
Key Contacts
The Rev Christine Allen

Overseas Links Coordinator