Caring for care homes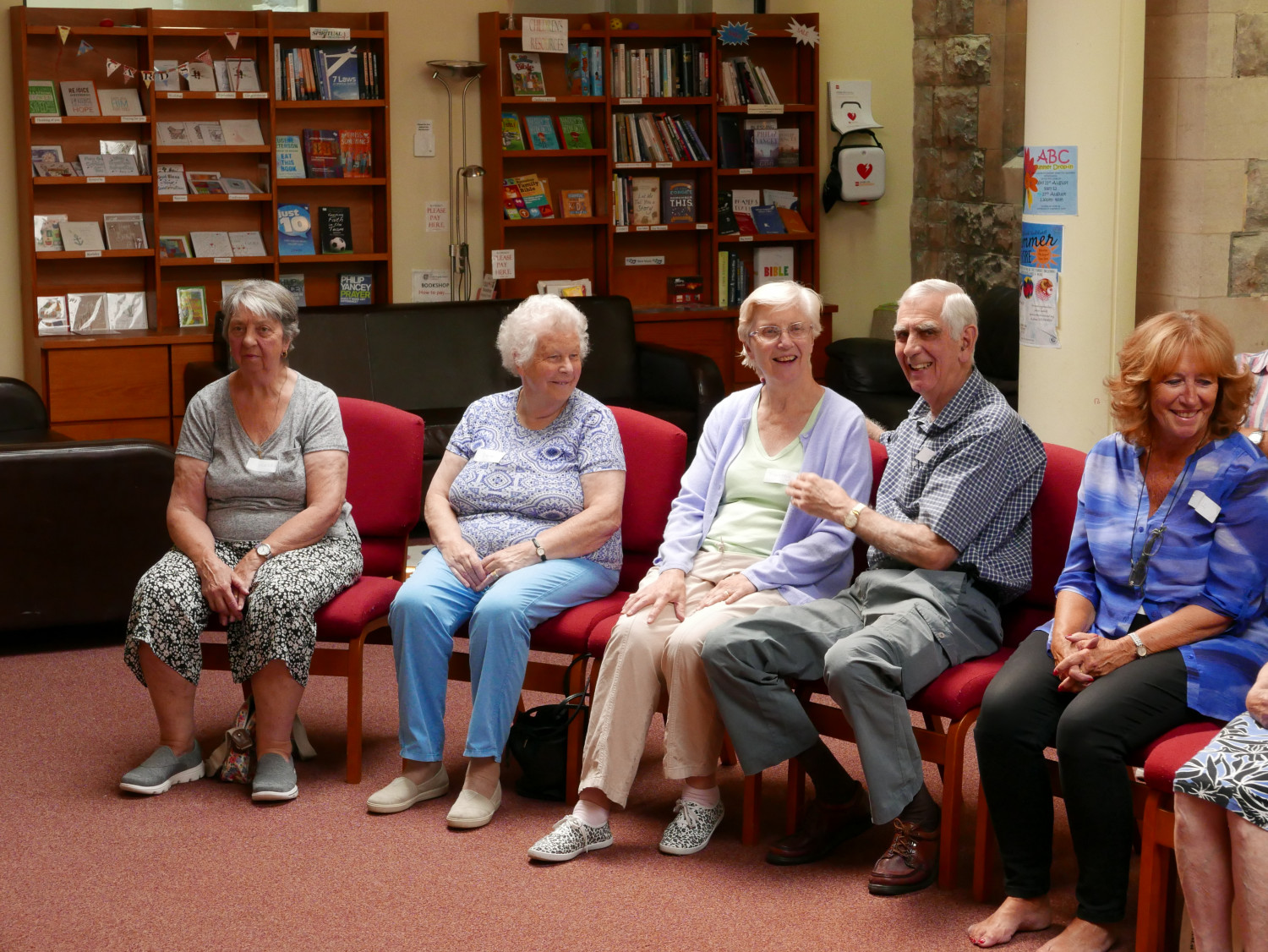 A network of chaplains and volunteers is supporting some of the most vulnerable in our society, those living and working in care homes. News coverage during the pandemic has shown the devastation coronavirus has brought to care homes.
Headlines reveal huge numbers of deaths: residents with dementia cut off from those closest to them feeling bewildered and isolated; family members worrying about people they cannot visit; and, staff stretched to the limit. Into this neglected frontline – ravaged by years of underfunding and undervaluing of care work - hope is being brought by a pioneering ministry within the Diocese.
Anna Chaplaincy is a ministry dedicated to serving older people, their families and those coping with older life issues such as dementia. For many this role includes offering chaplaincy in local care homes. "Before the pandemic, they were regular visitors," explains Julia Burton-Jones, Anna Chaplaincy Lead and Dementia Specialist for the Diocese of Rochester, "leading services and offering one to one spiritual care.
"When lockdown arrived, like friends and family they were barred from visiting, and there was a real concern as to whether it would be possible for them to continue their links and provide spiritual and pastoral care in a different way." This concern grew as Anna Chaplains expressed to Julia some of the conditions they were discovering. "One chaplain told me that the manager of their local care home had described the outbreak as 'an explosion ".
Anna Chaplains in Rochester and Canterbury Dioceses, and their churches, quickly sought ways to adapt to locked down care home ministry. Parishes provided details of how residents could access virtual services via Smart TVs and tablets, with Anna chaplains even delivering pre-recorded services on DVDs. Aware that some of the older people had no access to the internet, and with dementia sometimes making it difficult to equate what is happening on a screen with a church service, alternatives to digital spiritual support were also found. "Many hours have been spent on the telephone to individuals in their own homes and in care homes, with relationships deepening and conversations about faith easier in this private context than in groups."
Julia says that even mini services are being offered via the telephone: "A five-minute call can include some singing, a short Bible reading, and prayers for the person. Even prayers for the dying have been provided by phone." Many cards of encouragement and letters have been delivered, with one Anna Chaplain also arranging for a local scout group to send notes to residents in one of the homes she supports.
Churches and chaplains have arranged for gifts to be delivered for staff – chocolates, biscuits, hand creams and thank you cards. "We have heard from residents and staff alike, that these small gestures of loving support have meant a great deal to the care home community." A series of five new booklets has also been created to help care home staff provide spiritual support and comfort to residents in the absence of Anna Chaplains, ministers and pastoral visitors. Julia says that many of the innovations forced by Covid-19 have been positive and will be built upon. Priorities now including listening and learning from the stories of residents, families and staff, to support them as they make sense of a period of great stress and sadness.