Children exploring faith through art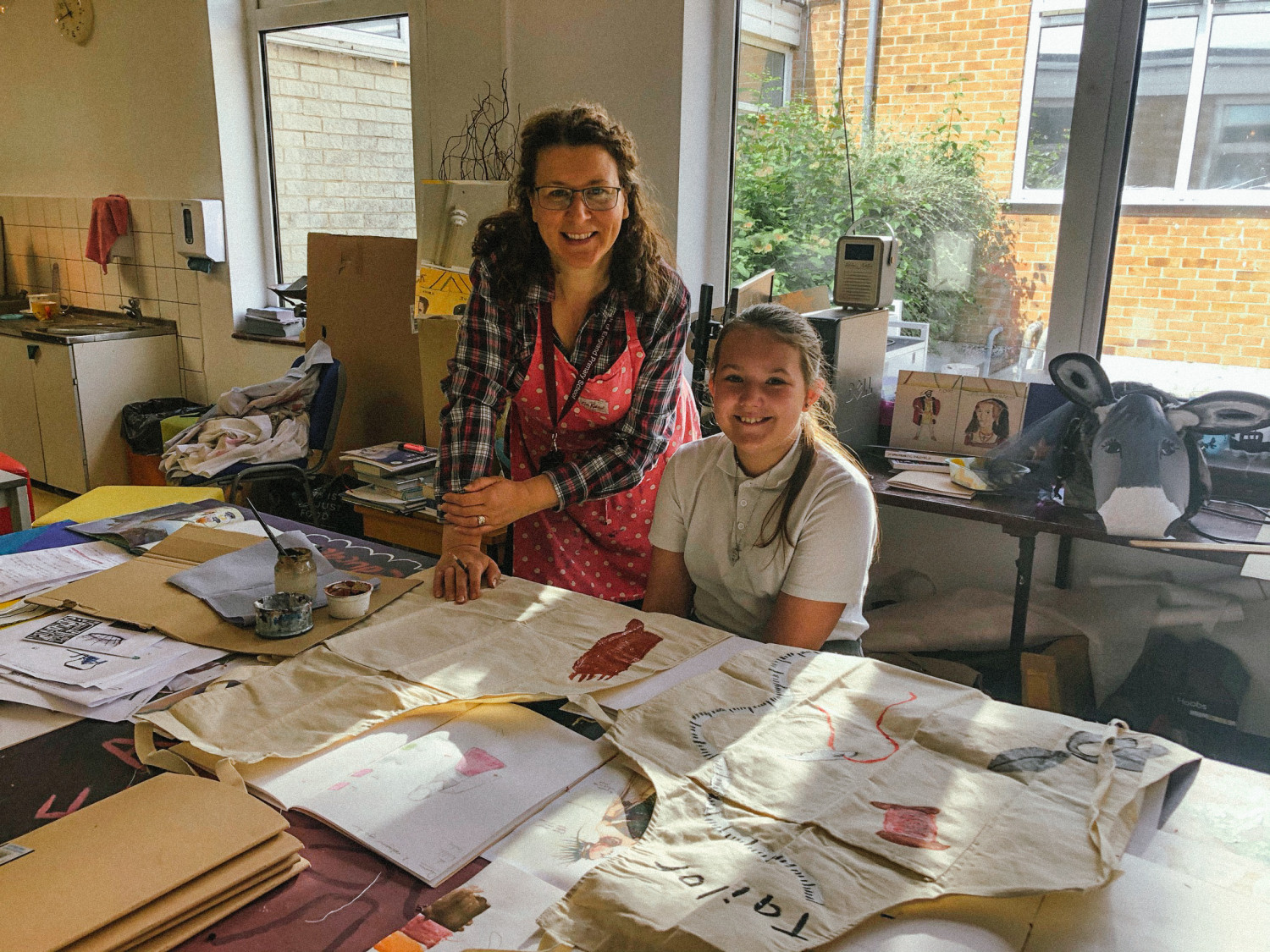 Children at West Kingsdown C of E Primary School are enjoying a new arty opportunity, thanks to help from the Diocese of Rochester's Children and Young People Fund. The grant for nearly £5,000 has gone towards creating a Spiritual Art Studio in their school.
The Art Studio is run by Susan Salter, a published children's illustrator and committed Christian, and allows children from across the school to explore faith through the medium of art. "We have worked on lots of different projects, from 'who God says I am' - so our identity in Christ - to looking at parables. I always try and read God's word to the children and talk to them about how we can apply it to our work in the studio.
"It's a chance to be totally creative. I always say to them, you can't do anything wrong, just express yourself and I am here to help you."
Classes work on a 'big' piece of art per year and this art is then displayed around the school for the whole community to see. Ben Hulme, the Executive Headteacher at West Kingsdown and St Paul's Swanley Village, says the children love their time in the studio: "We would not have been able to run this without the help of the grant, so it's been a wonderful gift for us and the children love it.
"The key is that it has a very different feel to the classroom, which can be very busy. When you come into the studio you have very small groups in here, you can be quiet, or you can talk. You really do have a chance to have your voice heard."
Future plans for the studio include opening it up to families and the local community as well as continuing to develop the school's strong links to St Edmund's church.
Find out more about the Children and Young People Fund here