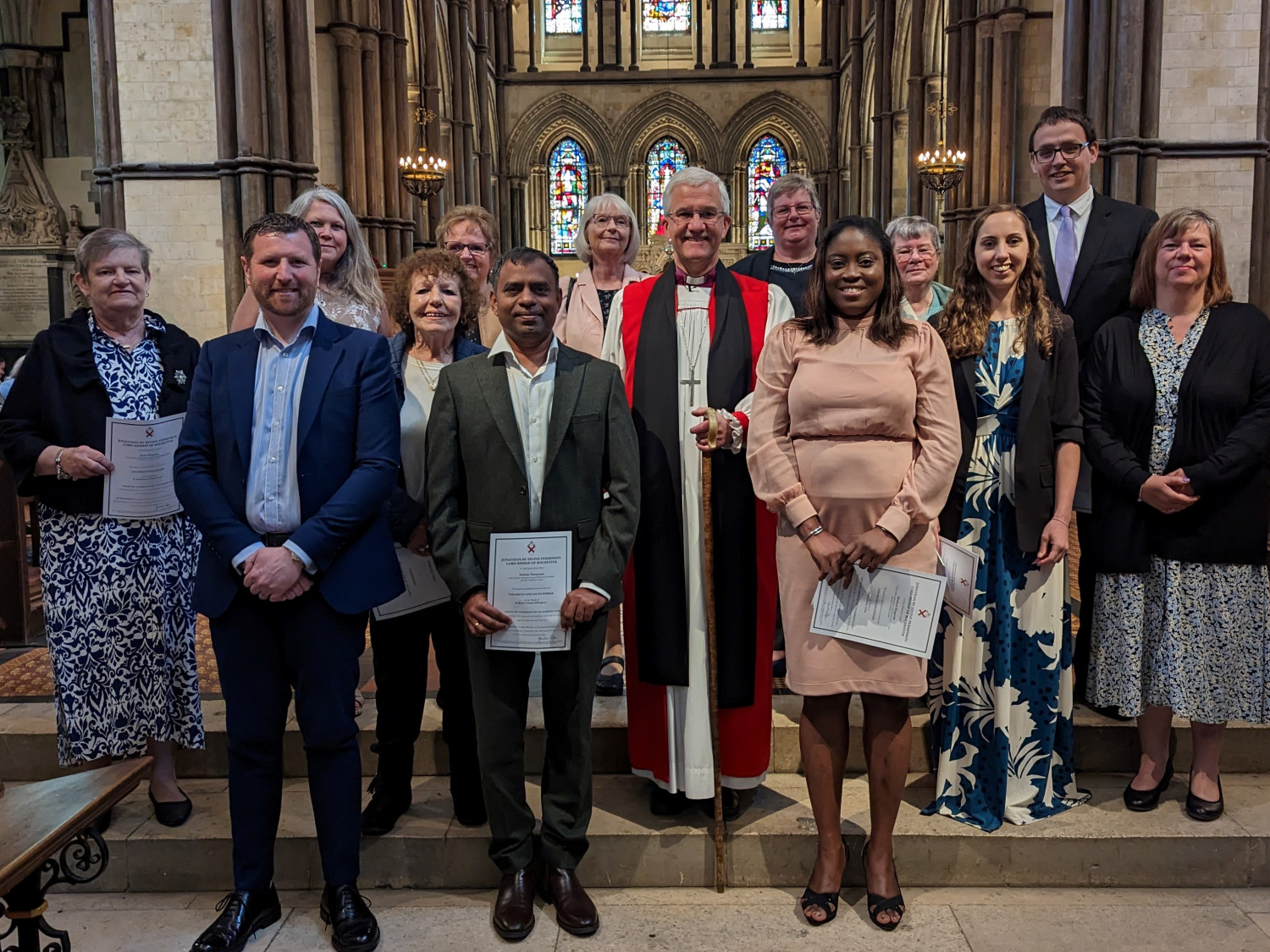 Children, Youth, and Family Ministry was acknowledged and celebrated in Rochester Cathedral on Saturday 3 June, at a special service that saw a number of committed and dedicated lay people licensed and commissioned by Bishop Jonathan Gibbs, the Bishop of Rochester.
The mission and ministry roles of the twelve people who were recommended by their leadership to be licensed, or commissioned, covered a breadth of knowledge, experience and expertise, but most importantly, dedication to serving their local communities, especially those in the younger age ranges.
Bishop Jonathan spoke highly of their commitment, emphasising the great importance of evangelism and mission among children and young people across the Diocese, saying,
"One of my key priorities is to see more children and young people come to faith and to grow as disciples of Jesus Christ, and you are at the forefront of this mission and ministry of the Church in this Diocese."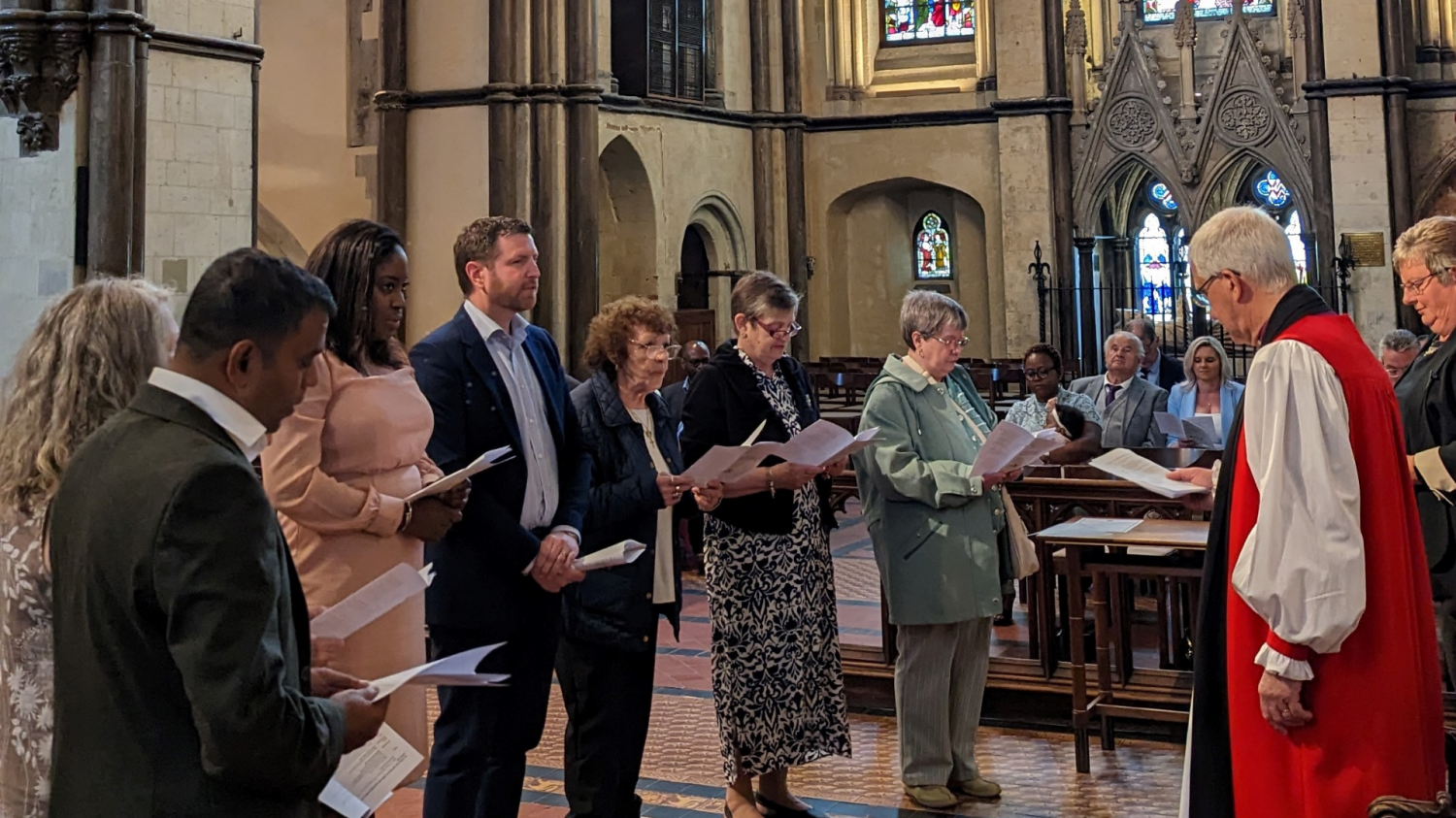 He continued:
"The work to which you are called is therefore among the most important and most vital that we do"
The service recognised, affirmed, and encouraged all those present to look for ways for collaborative working, to build each other up, and to grow God's Kingdom, especially among our children, young people, and families.