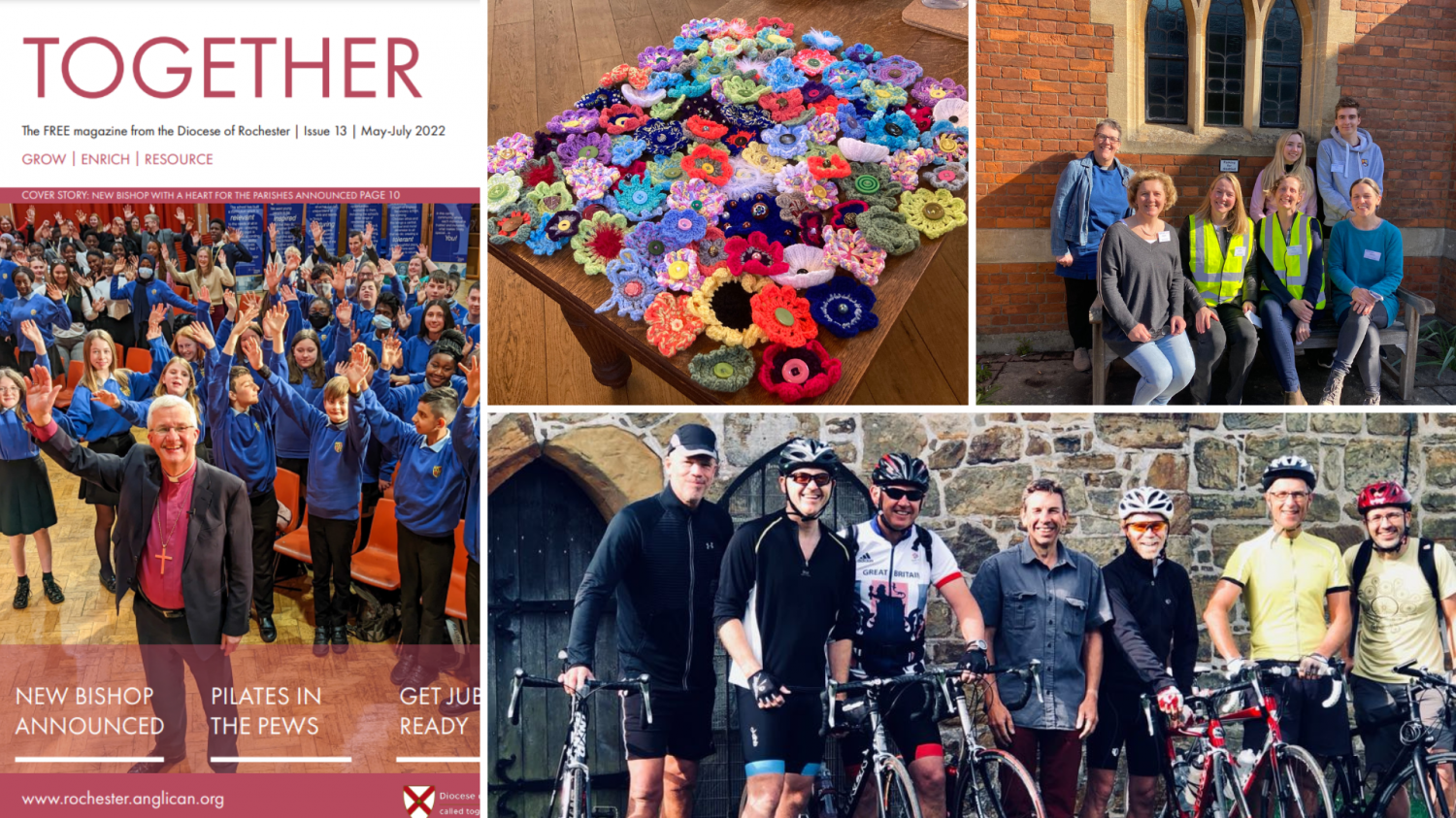 The latest online edition of the Diocesan magazine, Together, is now available, sharing everyday faith stories from around the Diocese,
Meet our new bishop, Bishop Jonathan Gibbs, with a 'heart for the parishes'. Discover what inspires our new Lead Community Engagement and Social Action Adviser, Magali, in our One to One interview, and meet the palliative care nurse who says we're never too small to make a difference.
We look ahead to the Queen's Platinum Jubilee by suggesting five ways you can bring your faith to the party. Plus there's the usual round-up of news and resources.
Be sure to share a link in your parish mailing or on social media.