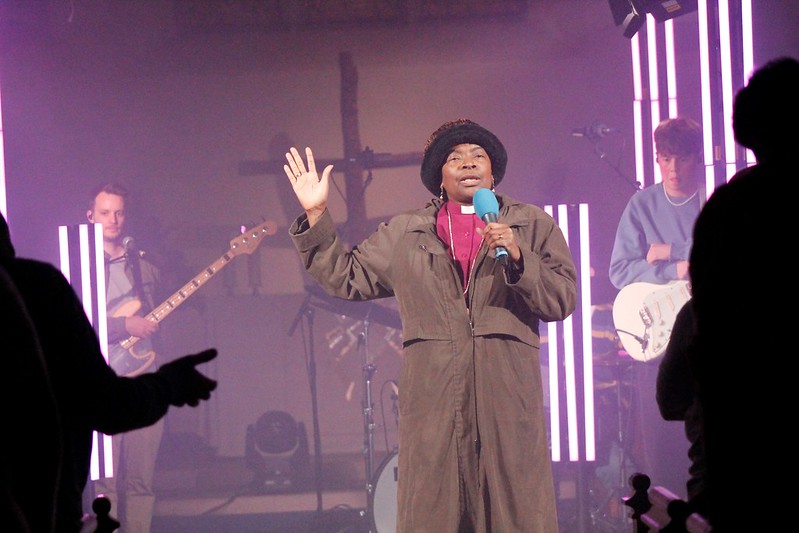 Over 150 young people, along with their youth leaders, attended the first FUSE worship event in January - a joint initiative organised by Rochester and Canterbury dioceses.
The evening celebration was introduced by Bishop Rose Hudson-Wilkin, the Bishop of Dover, with a time of prayer and blessing. She also explained how FUSE was about, 'fusing ourselves with one another and with God through worship.'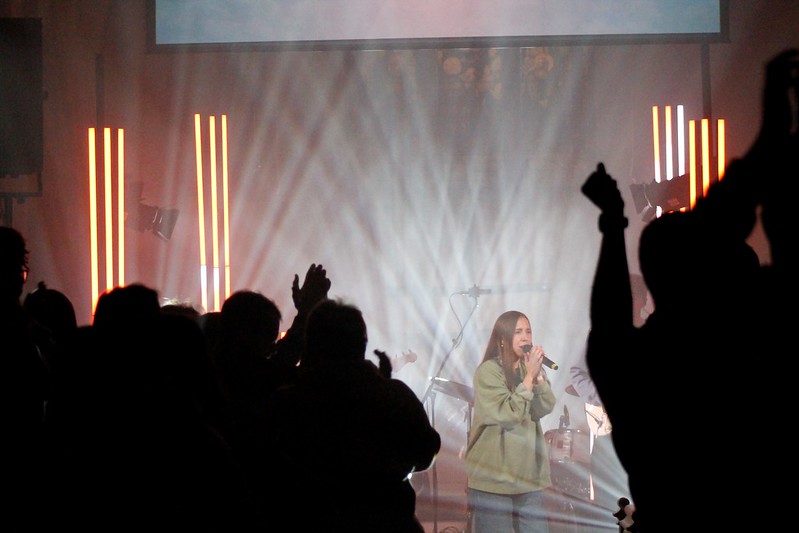 Ellie Limebear and her band led the worship, and the Rev Denis Adide gave a talk on being invited into the presence of God.
Cheryl Trice, Lead Adviser for Children and Young People's Ministry in Rochester Diocese said:
"As a Diocese we are committed to serving young people and supporting the local churches in discipling them.

"Many young people find themselves in churches where they are the only young person and that is why providing opportunities for people to gather in corporate worship with their peers is so important.

This is something echoed by my colleague in the Diocese of Canterbury which is why we worked together to enable FUSE to take place."
She said that huge thanks must also go to the team at St Margaret's Church, Rainham for supporting and hosting the event.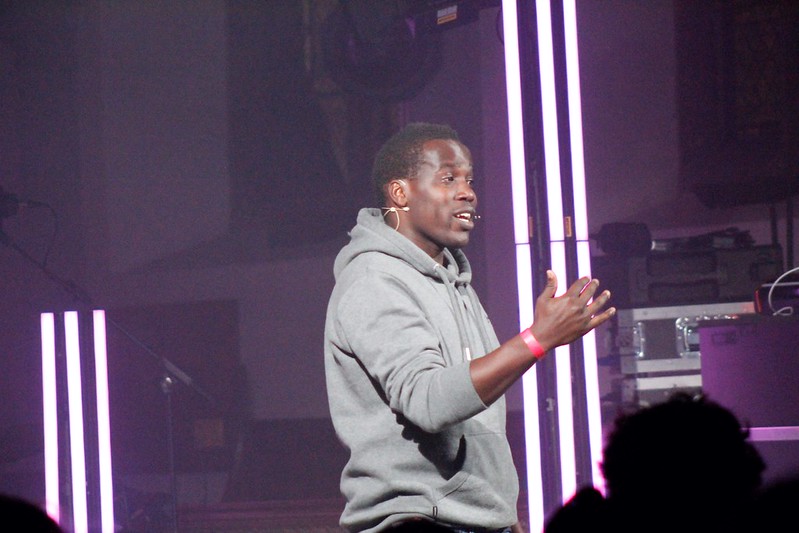 The Rev Adam Pyke, who brought the youth group from St Justus Church, Rochester, said the event was much appreciated:
"There is nothing like this in our area on a regular basis for young people. Our youth were engaged the whole time and said afterwards how much they enjoyed it."
FUSE will take place again at St Margaret's on 19 May. More detail will be announced in due course.